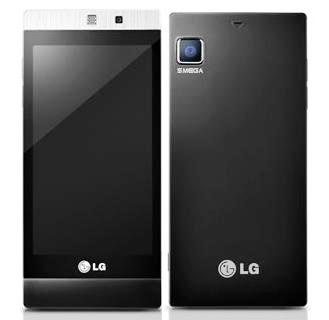 LG Electronics, one of the worldwide leading technology innovators in mobile communications announced today the launch of a new mobile phone, dubbed LG GD880, or LG Mini. According to the company, the new device comes to the market with a nice range of intelligent features, while also sporting a trendsetting design to complement them.

The new mobile phone comes to the market with a 3.2-inch full touchscreen display, but is also capable of proving itself as the smallest and slimmest handset in that range, thus deserving the LG Mini moniker. At the same time, LG also says that the new device is meant to offer a great deal of communication capabilities to users, but without including what is unnecessary for them.

Great deals of features have been also included inside the device, LG adds. The new LG Mini comes with Social Network Connect, so that users will stay in touch with friends easier than before, through fast connectivity to Facebook and Twitter, and with instant and automatic updates from social networking sites. The updates are delivered both to the home screen and next to each contact in the Social Address Book.

There is also a 5.0-megapixel photo snapper included in the package, as well as FM radio capabilities, not to mention HSDPA connectivity at 7.2 Mbps, along with Wi-Fi functionality and a built-in GPS receiver with AGPS. According to the South Korean handset vendor, the new device is expected to land on the market in Europe as soon as March, and will arrive in more markets afterwards.